Local Chamber Collaborative: New Member Orientation
Join the SBCC, SRCC, & SHCC for a fun-filled, informative New Member mixer! Current Members, come get a refresher!
Tuesday, September 26, 2023
9:30 am - 10:30 am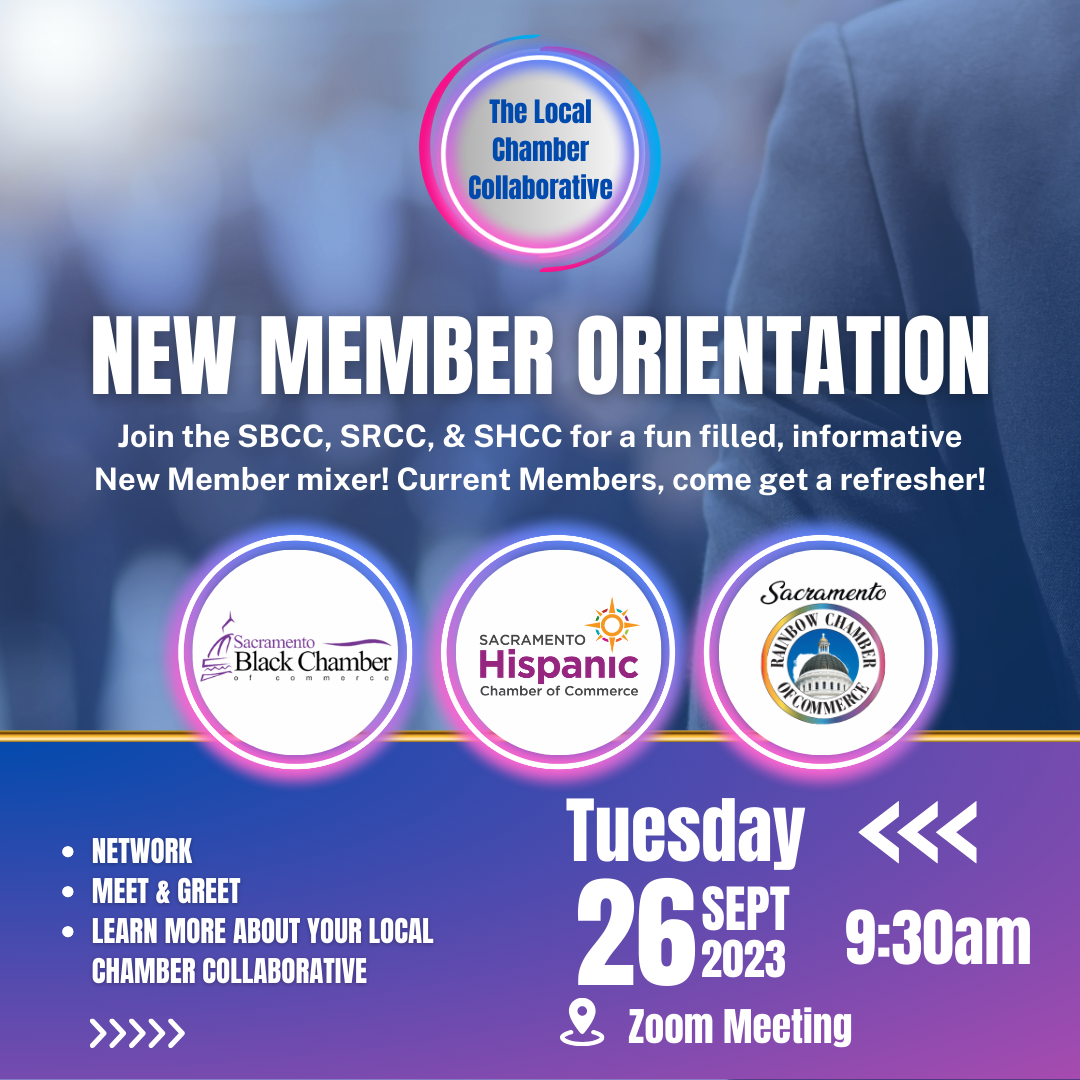 Join the Local Chamber Collaborative (Sacramento Black, Hispanic, and Rainbow Chambers) at our new member orientation on September 26 from 9:30-10:30 am. Meet fellow members and learn about the benefits of membership.
Sponsors