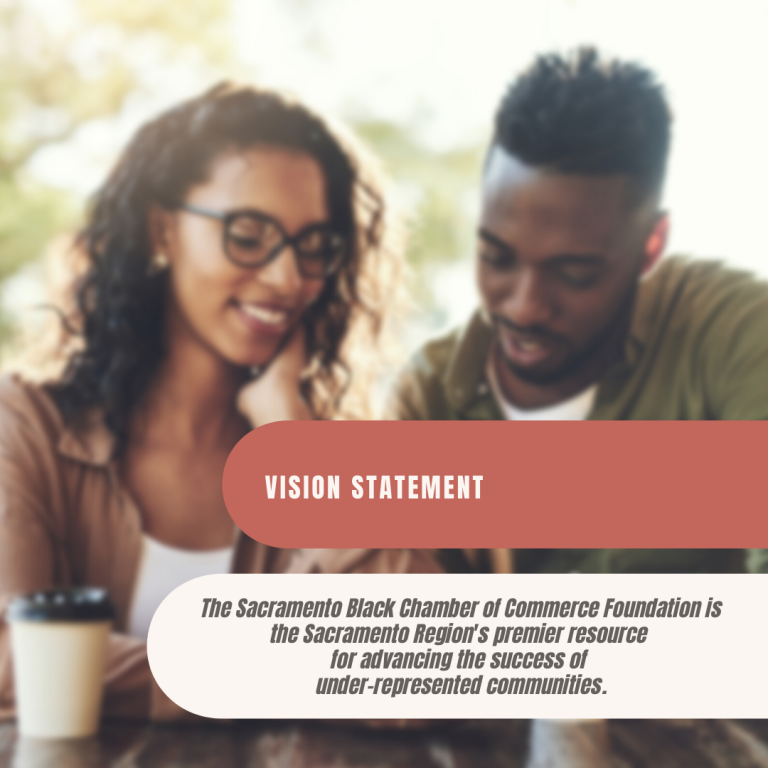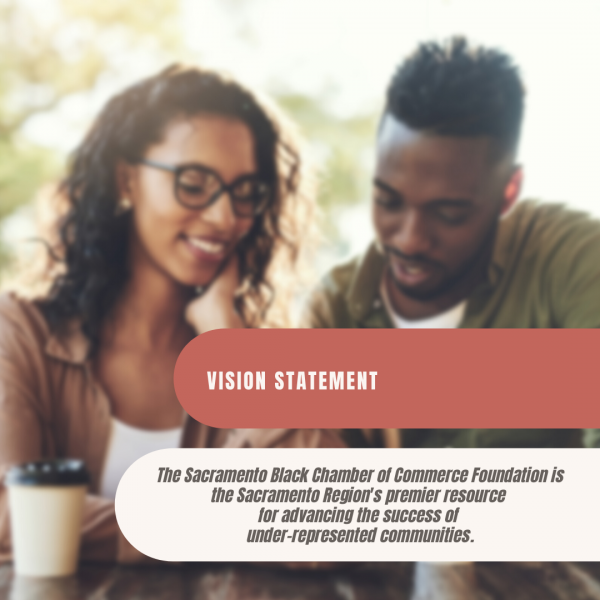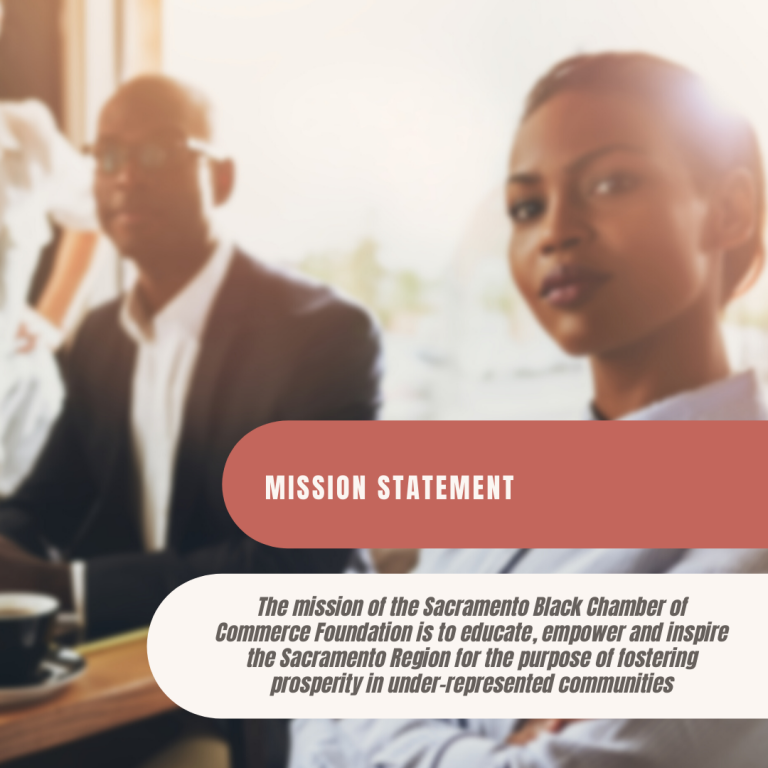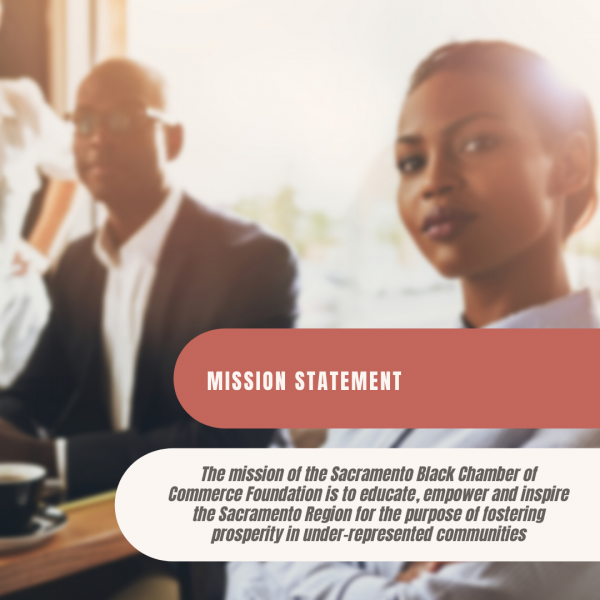 The Sacramento Black Chamber of Commerce Foundation (SBCCF) exists in large part to bring support to our premier program, the Young Leadership Collaborative (YLC), which in 2021 is now entering its 13th year focused on preparing young adults for entrepreneurship. Our mission is to educate, empower and inspire for the purpose of fostering prosperity in under-represented communities, and the YLC was designed to increase the number of youth who can develop their own economic capacities to succeed through personal finance, and exploration into the world of entrepreneurship. This program develops a continuous reservoir of prospective young entrepreneurs, provides scholarships and equips future business leaders. The program has graduated nearly 200 students from the Sacramento Region's high schools, colleges and universities since 2009. The age range for the students accepted into the program is 16 to 23 years old.
Our vision for the SBCCF also includes being the premier resource for advancing the success of under-represented communities, and our focus is to ensure that our member businesses benefit through services that sustain and increase their revenues. General member services include, but are not limited to business/entrepreneur education and training, business resource referrals, access to chamber meeting facilities (pre-COVID), business networking and outreach.
The Sacramento Black Chamber of Commerce (SBCC) has a significant legacy of supporting small businesses and also offers assistance in economic recovery and workforce development, particularly now in response to the COVID crisis. The SBCC continues to offer a series of business tools and training that serve as immediate support as well as for long-term solutions. Some of these immediate efforts consist of outreach, labs and workshops, facilitation, business advocacy, technical assistance in professional services, working with public funding, reporting, data collection, record keeping, general operations, and business certifications. We help to professionalize underrepresented industries of business with significant clientele that serve African American residents in the City of Sacramento and beyond.
We offer our member businesses:
One-on-one consulting
Marketing through webpages, e-blasts and newsletters
Technical assistance and training
Business referrals to and for all member businesses in good-standing
Business workshops
Classes and training in initiatives that stabilize and protect against hardship
Community engagement and forecasting
Business planning needs during recessions and/or other economic hardships
Donation Form
Sacramento Black Chamber of Commerce Foundation is a 501(c)(3) nonprofit
organization which makes all donations tax-deductible. EIN: 95-4818928