Black History Event
Join Us for this Special Occasion!
Wednesday, February 24, 2021
6:00 pm - 7:30 pm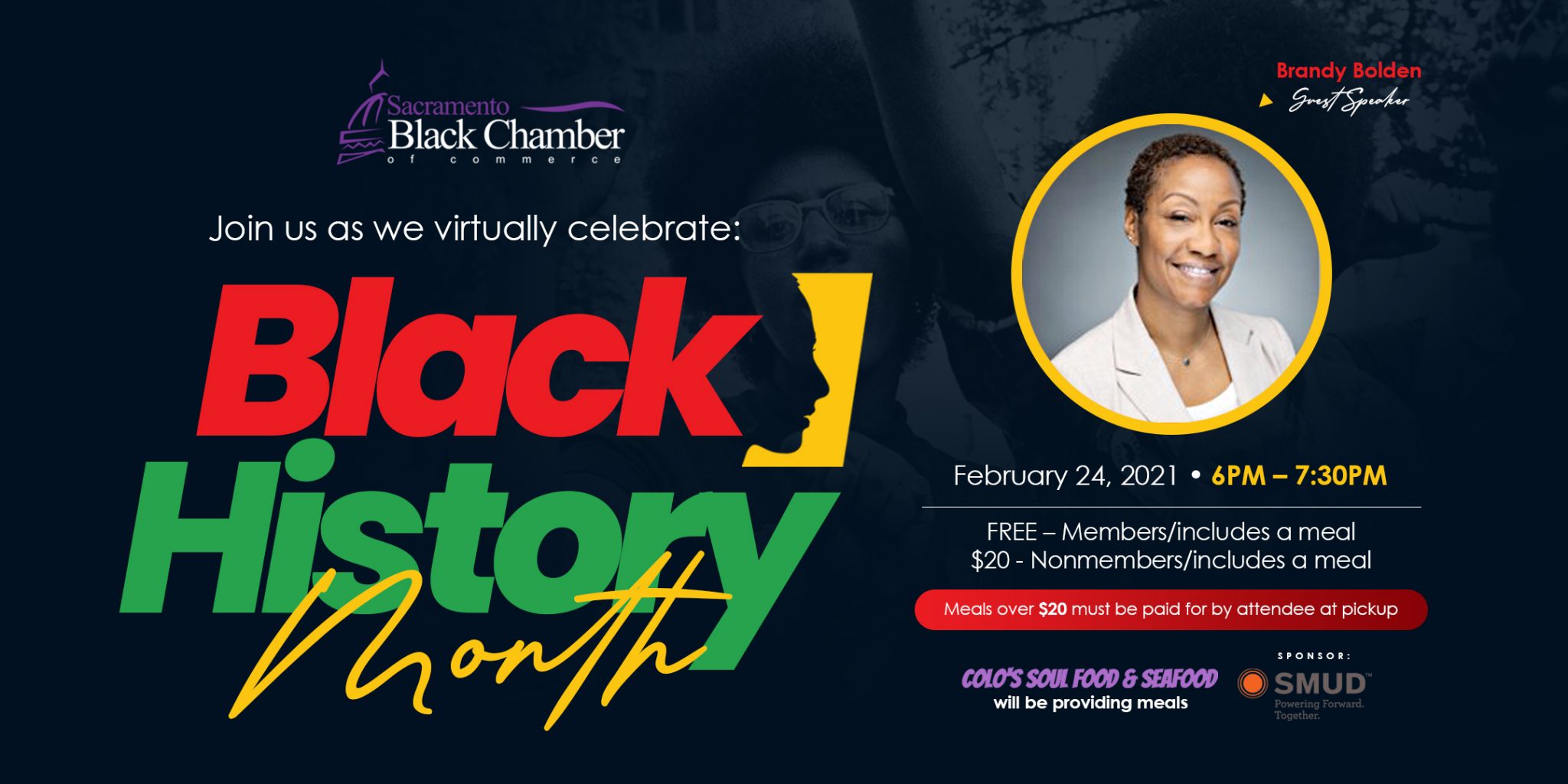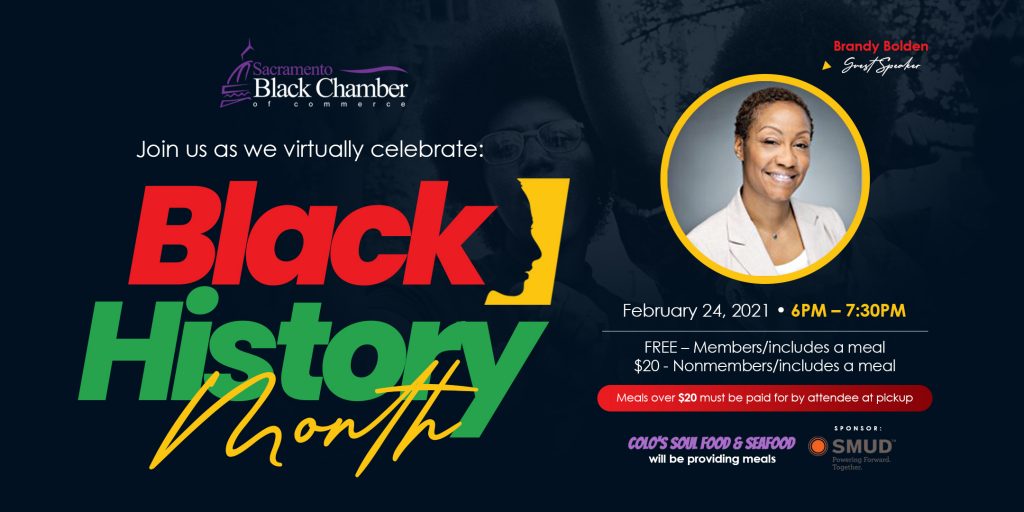 Our Guest Speaker will be Brandy Bolden Director of Revenue Services and Operations.
Pick up your meal at the famous Colo's Soul food, located at 2326 Del Paso Blvd, Sacramento, CA 95815 between 2 pm-5 pm to get back and join us for the festivities.
Just let them know you are with the Sacramento Black Chamber of Commerce Event and your name will be on the list.
Thank you! 
Admission
Free for members and meal
Non-Members $20 dollars and includes a meal 
Sponsors