Young Leadership Collaborative (YLC)
Tuesday, May 4, 2021
6:00 pm - 7:30 pm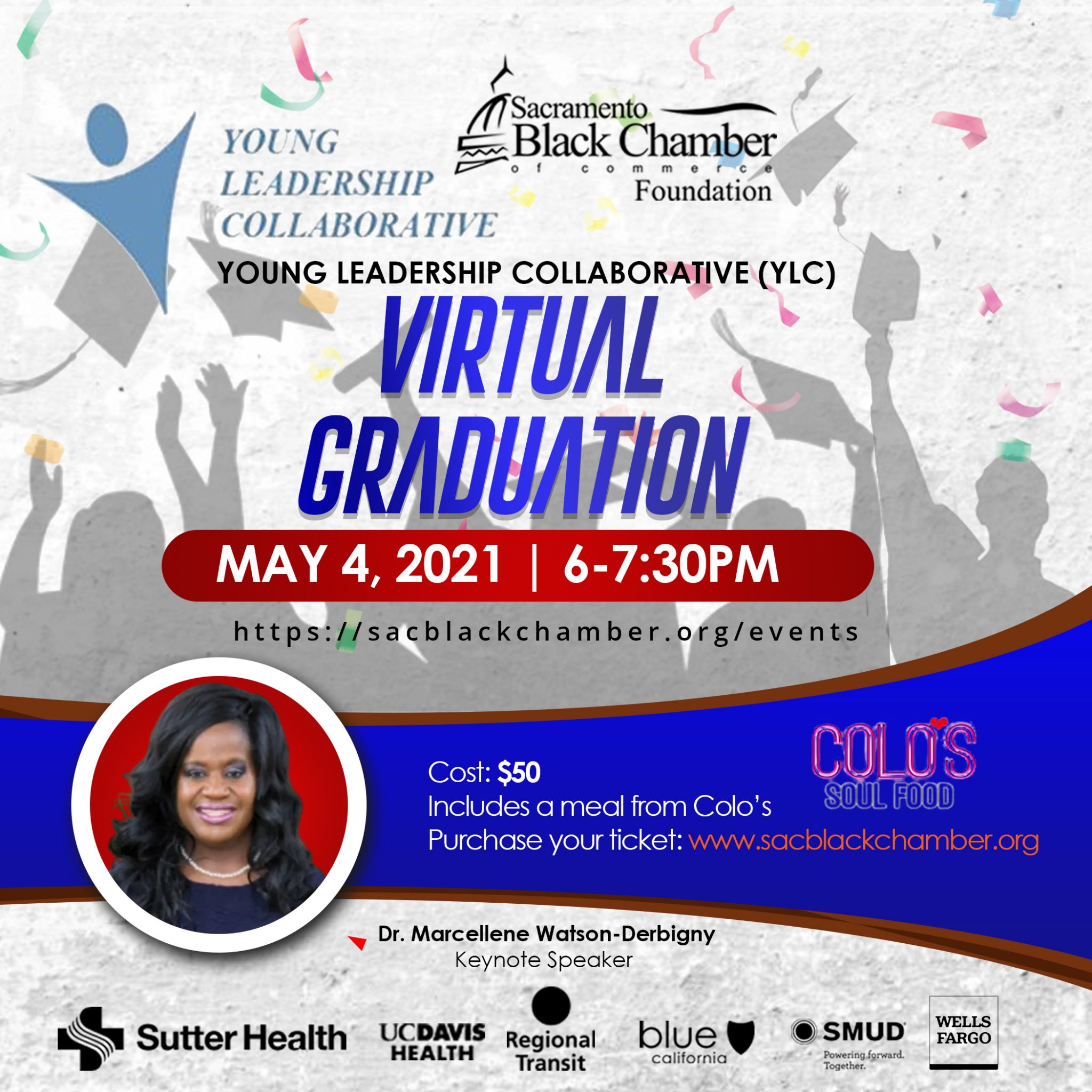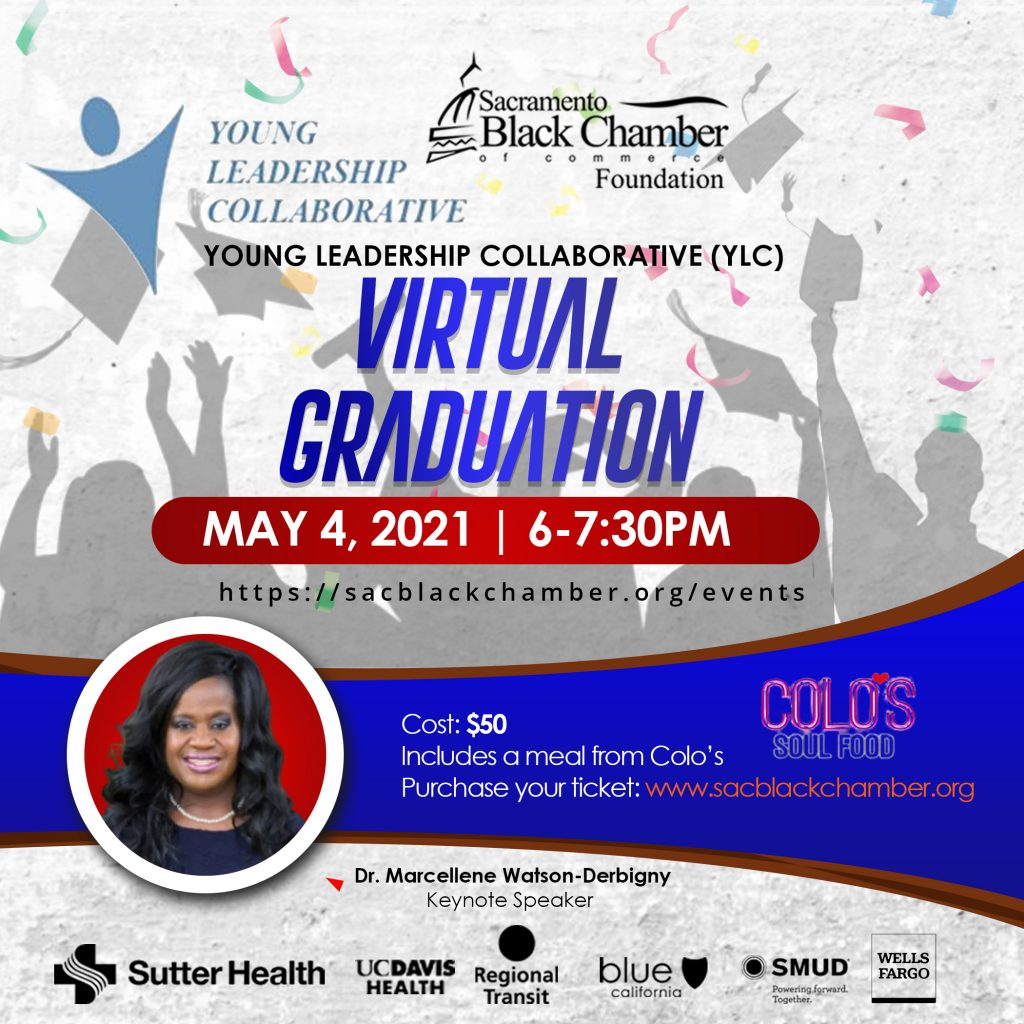 May 4 2021 join us for the dynamic group of young individuals.
YLC is an entrepreneurial/leadership program sponsored through the Sacramento Black Chamber of Commerce Foundation (SBCCF) for students between the ages of 16 to 23. YLC curriculum offers both business and personal development workshops. Along with contributions from small and large businesses, the SBCCF supports and provides scholarships to students who meet the YLC graduation criteria.
Admission
Link to view event will be sent once register!
Thank you!