YLC Encore Presentation
Come see these graduates present their business plans on Housing Opportunities Made Easy
Thursday, February 20, 2025
6:00 pm - 7:00 pm
Sacramento Black Chamber of Commerce
1810 S Street
Sacramento, CA 95811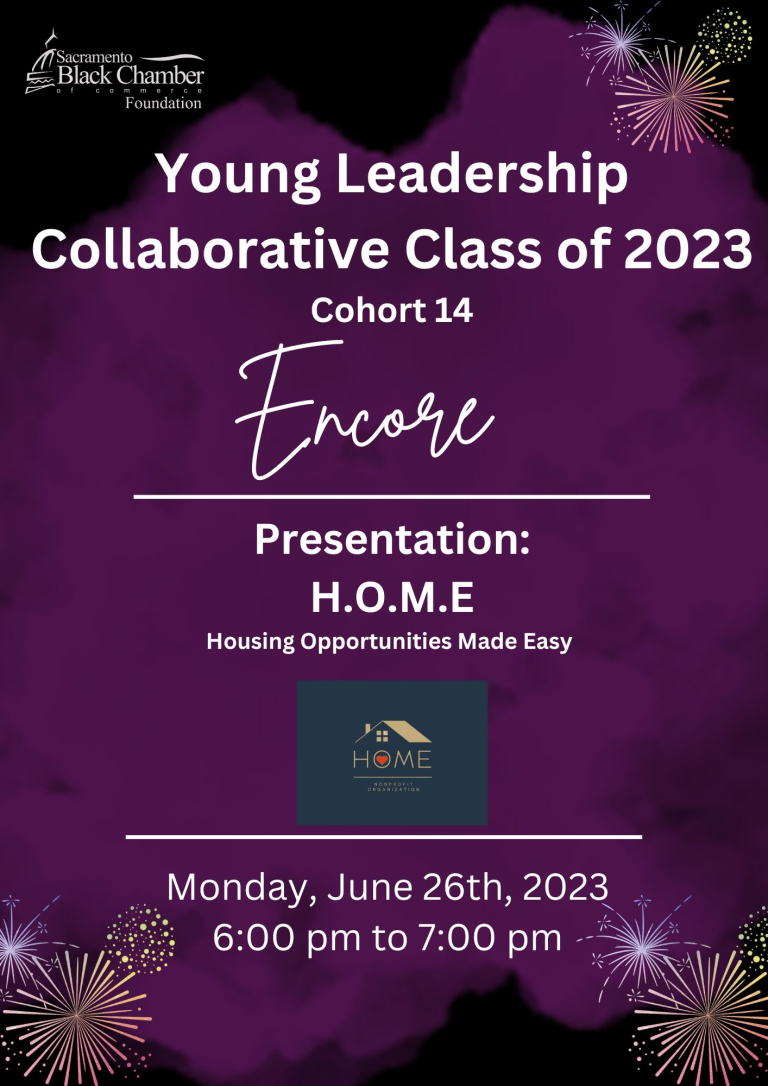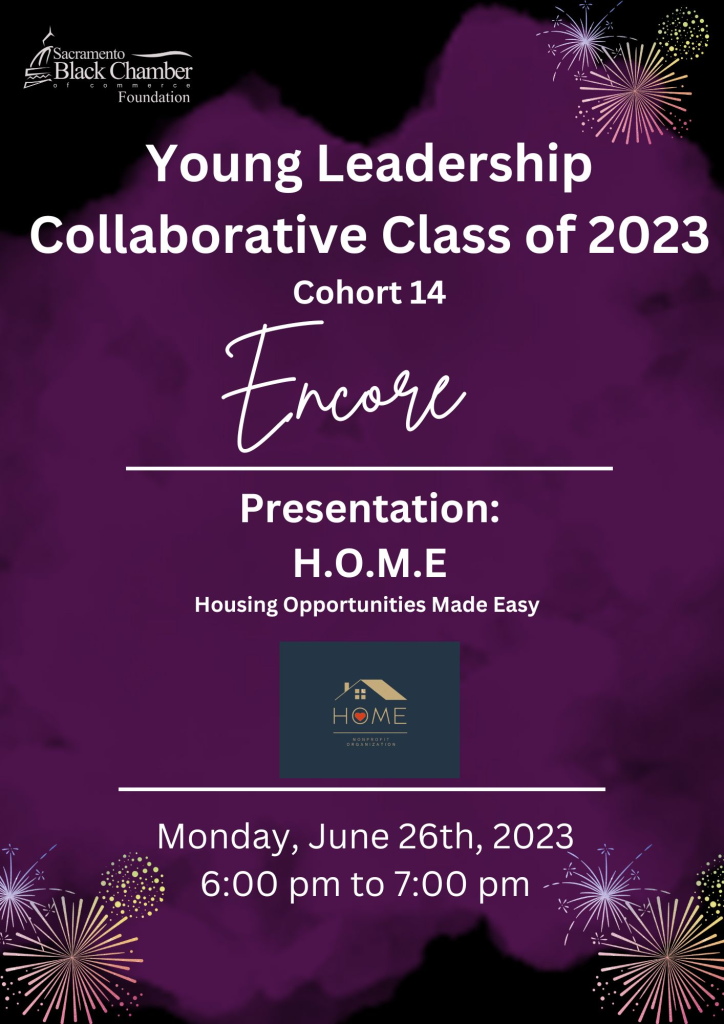 The Young Leadership Collaborative Class of 2023 is hosting an encore presentation of the business plans presented during the YLC Graduation Housing Opportunities Made Easy!
Come witness the 14th cohort re-pitch their ideas to sponsors on how to make housing opportunities easier for their communities.
To register, visit the Sacramento Black Chamber of Commerce's Eventbrite page.
Register