Certification Event - This event has been cancelled.
Procurement, Bids, Insurance
Thursday, May 23, 2019
9:00 am - 12:00 pm
University of Phoenix
2860 Gateway Oaks Drive
Sacramento, CA 95833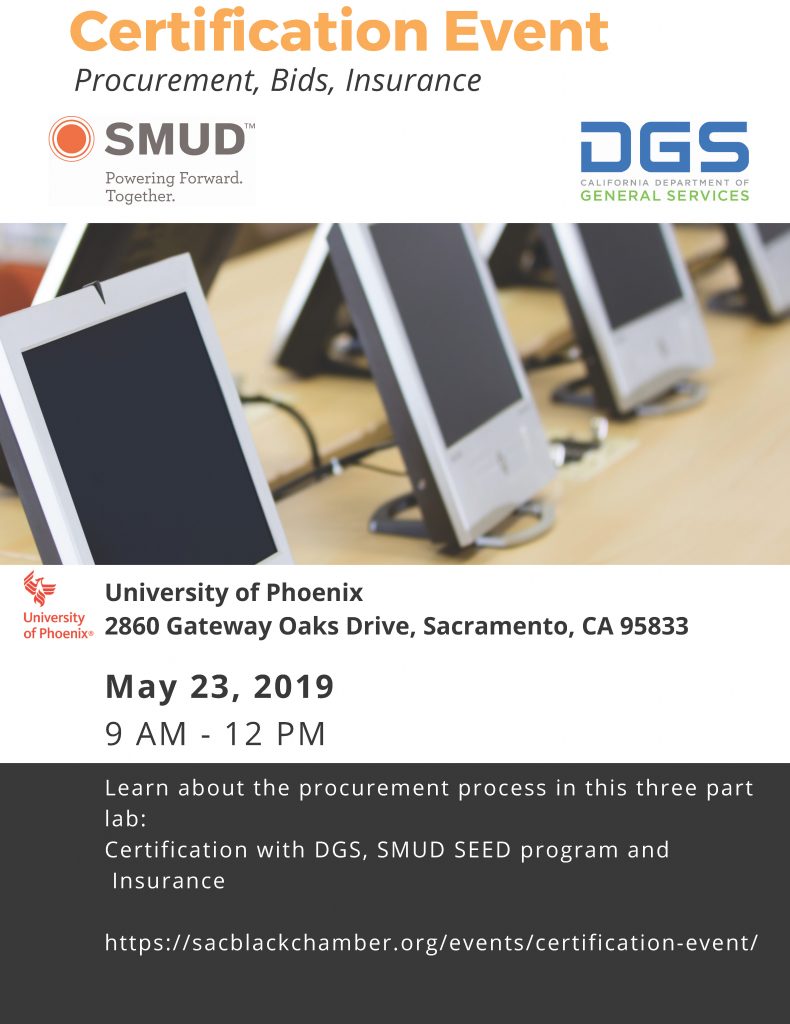 Learn the procurement process in this three-part Lab: Certification, Bid Writing, and Bonds and Insurance.
Space is limited.
Continental breakfast will be provided.
Seating is limited.
Admission
Free to Chamber Members
Schedule
8:45 am - 9 am

Registration and Breakfast

11 am - 11:30 am

Phyllis Johnson, Allstate Insurance
Sponsors