January 27, 2022 at 8:30 am PST: Sacramento County Public Health, Environmental Management Department, Business Environmental Resource Center and Office of Economic Development invites you to the Economic Recovery & COVID-19 Update Webinar. This live webinar will provide the business community with updates on COVID-19 guidance, the new ARPA Project – Retail Food Industry Fee Waiver, and an opportunity for questions and answers. Register Here.
January 25, 2022: California Gov. Gavin Newsom, Assembly Speaker Anthony Rendon and Senate President pro Tempore Toni Atkins announced today that they had agreed to extend COVID-19 supplemental sick leave for workers through Sept. 30, 2022. The extension will come through state budget bills that also include money to increase testing, support hospitals and more relief grants for small businesses. Employer Protocols and details about General Worker Protections can be found here.

January 2022 Update:
Four Free At-Home COVID-19 Test Kits Available to Every U.S. Household: Order Here

SHRA Housing Voucher Opens January 12, 2022 – Apply Here or click the image below.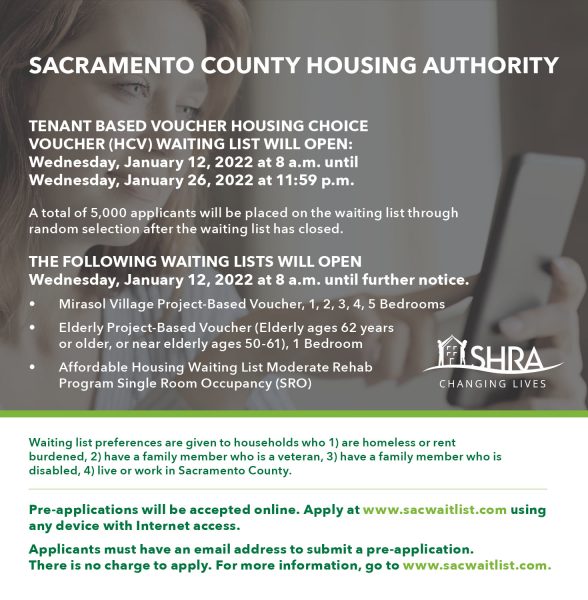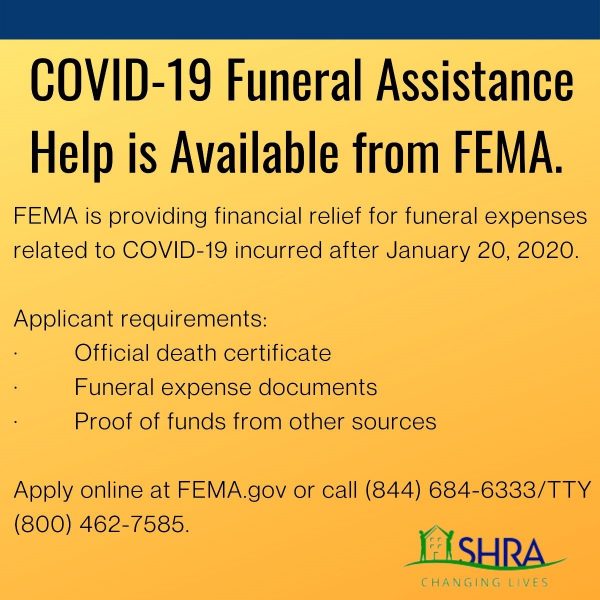 Sacramento Emergency Rental Assistance (SERA2) Program
APPLICATION PERIOD REMAINS OPEN!
Go HERE to view the flyers for this program.
---
PROGRAM OVERVIEW 
In response to the COVID-19 pandemic, the Sacramento Housing and Redevelopment Agency (SHRA), in partnership with the City and the County of Sacramento, through federal and state funding, is offering emergency rent and utilities assistance for renters living anywhere in Sacramento County who have experienced a reduction in household income or other financial hardship due to the COVID-19 pandemic.
Eligible applicants can receive up to 15-18 months of assistance for past rent and utilities owed. The total assistance amount available will depend on household need.
Applicants that have received an eviction notice from their landlord will be given priority. An eviction notice must be submitted with the application in order to receive priority. These applications will be processed according to application date or court date.
Applications for the Sacramento Emergency Rental Assistance Phase 2 (SERA 2) Program: www.shra.org/sera. Landlords can apply for assistance on behalf of their tenants and tenants may also apply on their own behalf. Applications from February and March are still in process so there is no need to apply again—duplicate applications will not be accepted. Please share this information with your community members, clients and others who may benefit from the SERA 2 program assistance. A flyer in multiple languages is available at www.shra.org/sera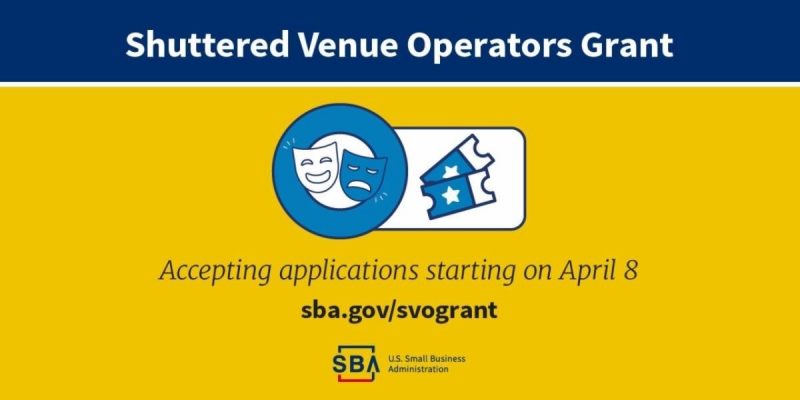 For questions about the Public Health Order, call the Public Health hotline at (916) 875-2400. For more information about the County's response to COVID-19, visit Sacramento County's COVID-19 webpage.
Governor Newsom Executive Order: March 19, 2020- Information on critical infrastructure sectors
Small Business Quick Resources:
SBA Emergency Loans: Economic Injury Disaster Loan Program, guidance for businesses and employers, government contracting, and local assistance information is available from the US Small Business Administration.
(Live agent to guide you through the process 1-800-659-2955)
*BID CLOSED* City of Sacramento Emergency Loans: The City of Sacramento has established a $1 million economic relief fund for businesses affected by COVID-19. The fund will provide zero-percent interest loans of up to $25,000 per business.

Donate4Sacramento COVID-19 Regional Response Fund: A new community Response Fund designed to help families, individuals, and businesses receive essential assistance during this time of crisis. The fund is supported and will be administered by the Sierra Health Foundation, United Way and Sacramento Region Community Foundation.
City of Sacramento Tenant Protection Program: Information for moratorium on residential and commercial tenant evictions due to COVID-19. Please note there are separate forms for residential and commercial tenants. Please direct any questions to the Tenant Protection Program office at 916-808-8121 or tpp@cityofsacramento.org.
(Additional resources from the City of Sacramento)
Verizon + LISC's $2.5M COVID-19 Relief Fund – $10K grants for small businesses: Grants of up to $10,000, especially to entrepreneurs of color, women-owned businesses and other enterprises in historically under-served places who don't have access to flexible, affordable capital.
https://www.reviews.com/jobs-and-education/education/internet-options-for-students/
For those of us working from home or under quarantine for the foreseeable future, a high quality connection remains a top priority expense.
Facebook Small Business Grants Program | Boost with Facebook
Paycheck Protection Plan: An SBA loan that helps businesses keep their workforce employed during the Coronavirus (COVID-19) crisis.
Business and Employment Resources
SBA Coronavirus Resources and Guidance for Businesses: SBA Guidance for Businesses and Employers to Plan and Respond to Coronavirus Disease 2019 (COVID-19), such as access to capital, SBA products and resources, exporting assistance, government contracting, and local assistance: 
California Business Coronavirus Resources: The Governor's Office of Business and Economic Development has compiled resources for employers, employees and all Californians for updates on public health, and loan assistance.
California Labor Coronavirus Resources: Labor & Workforce Development Agency compiled information for support services, entitlement, guidelines, and more for employers and employees
Cal/OSHA Coronavirus Resources :Cal/OSHA Guidance on Requirements to Protect Workers from Coronavirus
California Labor Laws during Coronavirus: Coronavirus Disease (COVID-19)- FAQs on laws enforced by the California Labor Commissioner's Office
California EDD Coronavirus Resources: California Employment Development Department (EDD) COVID-19 resources and facts guide for workers and employers impacted by COVID-19
U.S. Department of Labor's (USDOL's) Wage and Hour Division (WHD) Online Dialogue for Paid Family and Medial Leave
General Health Resources
Insurance resources and responses
Health and Public Safety information
Community Resources
Student meals being provided during school closures
Home, School & Remote Work Assistance
Other Information
Additional Resources
SBA FINANCING FOR SMALL BUSINESS
COVID 19 RELIEF AND MICRO LOANS
Please call SBA Finance Hotline to find your SBA Loan # at 1-800-347-0922