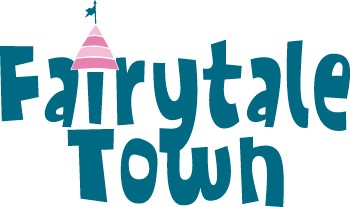 | | |
| --- | --- |
| Job Title:   Park Maintenance I | Last Date Modified:  June 17, 2020 |
| Exempt/Non-exempt:   Non-Exempt | Full Time / Part Time / Seasonal:  PT Year-Round |
| Schedule:   Weekdays, Weekends, Holidays | Minimum Hours:  24-32 hrs/wk |
| Department:   Grounds | Supervisor Title:  Grounds Manager |
The Park Maintenance I is responsible for daily upkeep and repair of the park including grounds, horticulture areas, walks, public areas and buildings, restrooms, as well as meeting safety and security regulations.
Job Duties: Duties may include but are not limited to:
Ensure park meets safety and security regulations, including inspecting for and repairing perimeter breaches and play sets, identifying potential safety hazards in facility and ensuring problems are fixed immediately.
General park maintenance including:
Upkeep existing gardens: weed, cultivate, plant, fertilize, and irrigate lawns and gardens.
Mow, aerate, and edge lawn areas using power and hand tools. Rake, sweep and vacuum leaves, lawn clippings, and debris. Prune and trim hedges, bushes and other shrubbery.
Design, repair and maintain sprinkler system and drip system.
Assist in general repair and preventative maintenance of the park facilities – buildings, play sets, restrooms, animal enclosures, fences, bridges, benches and tables.
Assist with frequent cleaning of high touch surfaces (playsets, grab bars, railings) in accordance with COVID-19 prevention standards
Clean and maintain public facilities as needed.
Conform to maintenance budgets, make recommendations to Grounds Manager.
Maintain Agriculture Certifications, MSDS Logs and other reports.
Work with City Public Works Department and contractors on grounds projects as needed.
Lead and work with volunteers on grounds projects.
Assist with care and feeding of barnyard animals.
Perform heavy manual laboring duties.
Handle emergencies and customer concerns.
Job Skills/Experience Requirements:
Two years paid experience with landscaping and some experience providing semi-skilled building and grounds maintenance and repair.
Knowledge of common practices, methods and materials used in gardening and horticulture work.
Common practices, methods and materials used for building and park maintenance work.
Operation and maintenance of various building and park equipment and machinery.
Knowledge of safety procedures involved in park maintenance including hand tools, power tools and outdoor gas power equipment.
Work with a minimum of supervision.
Understand and follow written and oral instructions and communicate clearly orally and in writing.
General knowledge of plumbing and electrical including basic installations and repairs.
General carpentry skills.
General painting skills.
Must be able to work professionally around park visitors of all ages.
Job Skills Desired:
First aid certified.
Knowledge of safety practices.
Job Abilities:
Possession of a valid California driver's license.
Ability to lift 50 pounds.
Able to work around and in close contact with animals daily.
Willing to work a schedule that may include after hours, night rentals and weekends.
Education / Certifications:
High School Diploma or GED preferred.
Compensation is $13.00-$14.00 per hour DOE
Please send cover letter and resume to Sherri Adams, HR Specialist sdadams@fairytaletown.org
Position is open until filled.
No phone calls please.